You Can Help Stave Off the Zombie Apocalypse!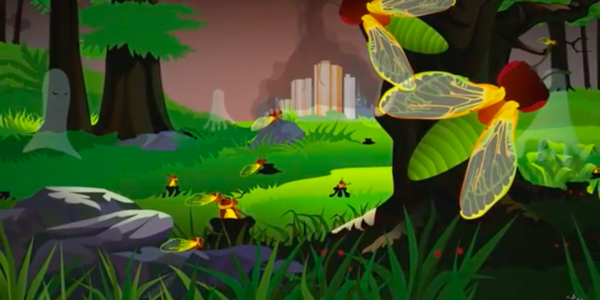 It's almost Halloween. Have you picked out your costume yet?
This year, I know one thing I'm not going to be. And that's a cicada.
Why not? Because I want to make sure that I don't become a cicada in real life. Periodical cicadas are cute and all, but they practice a major pattern that I don't want to follow: They show up and get things done for a brief period every few years, and then disappear. Again.
And that ain't going to be me. Not politically anyway.
This year, I'm going to remind myself that I have the most power when I stay politically alert, awake, and involved all year round.
I'm especially thinking about this because, in 1 ½ weeks, it will be Election Day here in the U.S. And I'm going to be a voter. And as a voter, I know that one of the most important parts of voting is what comes next – holding the people we elect into office accountable.
So have you made your Halloween plans? What are you going to be? If the answer is that you're going to be a Voter, take two-and-a-half minutes to make your personalized Voter Plan.
As an activist, you probably know that planning is important, and it's the same for Election Day. Are you all ready to make your way to the ballot box on Tuesday, November 8th? Do you know when and how you'll get there? If not, we're here to help! You're even welcome to treat yourself to some early Halloween candy after you make your plan (we give you full permission).
It's totally confidential, and no one from Care2 will look at or see your answers. After you make your plan, we'll automatically email you your answers so you can remember the plan you made. All it takes is a few brief minutes, and you can be back on your way to dressing up as a superhero citizen.