Sarah Cowan is an Orlando, Florida-based Cosplayer, Model, Singer, Seamstress, Actress, Artist, Gamer, Autistic, whose dream has been to star in either AMC's The Walking Dead and/or the Kingdom Hearts video game series. As a good friend of hers and a fellow autistic, I want to see her dream come true.
From my personal point of view, there really isn't much of a problem, but my friend, Sarah, feels as though Kairi is not a well developed enough character to be Sora's love interest.

I think Tetsuya Nomura should allow Sarah Cowan's own original character, Sarah Serenity, to be a major character in official Kingdom Hearts material, starting with the game that comes after Kingdom Hearts III. Sarah should provide the english voice of her own character, portraying her with a more interesting, multi-layered personality than Kairi, to actually be more relevant to the story, a strong role model girls can relate to, and even save Sora on at least one occasion, instead of the other way around. Also, since Sarah Cowan is autistic, like I am, her character should be considered a Disney Princess, at least by proxy, making her the first Disney Princess/Square Enix heroine with a mental disability, and that would give people with autism and other disabilities a valuable representation in the realms of Disney and Video Gaming.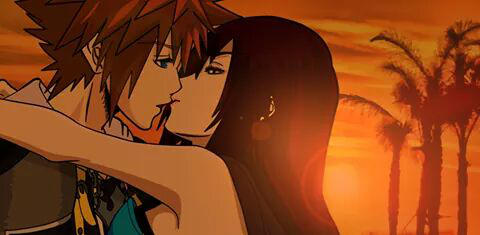 As for the result of Kairi no longer being romantically involved with Sora in any capacity, they can still be good friends, whilst Kairi can begin an intimate relationship with Riku instead. I truly hope that the rest of the world, epecially Mr. Nomura, will be able to notice and make Sarah's dream come true.