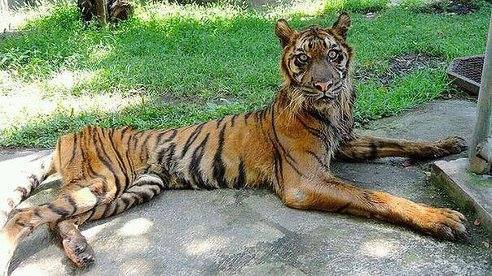 Animals in the Zoo of the Nikolayev city in the Ukraine have been starving for the third month. Their food allowance have been cut by half, some vital products are totally absent.
Food is being bought on credit which now has exceeded 400 000 grivnas (about 40 000 $, which is a very big sum in the Ukrain). The credit may stop any day.
The Nikolayev Zoo is a communal property and correspondingly must be financed from the city budget, but the authorities allege there is simply no money for the Zoo.
Nearly 5000 animals are on the verge of dying from hunger. Meat is the greatest problem, the Zoo has only a three-day supply of it.
There are products that the animals do not get for half a year: wheat, honey, nuts.
Bad nutrition and hunger cause health problems. The majority of animals have been already suffering from bad stomach. If it were not for the help of supermarkets which share foodstuff with the overgone expiry date the Zoo would have nothing to feed animals with.
I have no account number to publish. I shall put it here in case I'll get it. You can get in touch with the Zoo by root@zoo.nikolaev.ua,
Phone: +38(0512) 24-63-77, 55-60-45
Fax: +38(0512) 55-60-45
Address: Nikolay Leontovich sq., 1, Nikolaev, Ukraine, 54003
As far as I know the situation with the Nikolayev Zoo is not unique. There has recently been a similar information about the Kharkov Zoo. But Kharkov is a considerably greater city than Nickolayev, and the Kharkov people managed to help the animals for a while. Nikolayev will not be able to do without the help from the outside.