As many of you may know, ARF has been the center of heated dispute between four
neighbors of ARF, the Rankin County Board of Supervisors and ARF for over a year. It has now risen to two lawsuits against ARF and constant harassment against the mission of ARF. Our best defense is an educated offense, so we are asking YOU to help us.
FACTS
What do we need you to do? First, we'd like you to know the facts.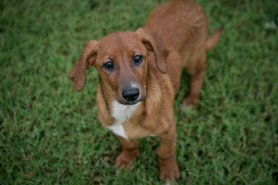 ARF, and the four Complainants' land, is zoned AGRICULTURAL INTENSIVE DISTRICT. Specifically, ARF falls under Art.VI, Section 601 (P). Please take a minute and read exactly what this means:
Ordinances

The four Complainants all owned their property before ARF bought its land. However, all the land in question was zoned Agricultural Intensive District before ARF arrived. Each of the Complainants had notice of the zoning district they chose to live in and the potential of what else could be located there.


There are currently two lawsuits against ARF by the four Complainants:
(1) An injunction case in Rankin County Chancery Court that seeks toREMOVE ARF FROM THE PREMISES, cause it to CEASE OPERATION and for ARF to PAY DAMAGES to the Complainants (the four neighbors), and
(2) a case in Rankin County County Court for violation of the Rankin County Animal Control Ordinance, Paragraphs E and F, which state:
"(E) allow any pens, enclosures, etc. for the keeping of animals or fowl to become unsanitary, offensive, noisy or disagreeable to persons residing in the vicinity thereof, nor shall they be maintained or kept as to breed flies or in any manner cause injury to the public health or any person residing in the vicinity of the pen, enclosure, cage, etc.;
(F) keep or harbor any animal or fowl in such a manner as to become offensive by reason of odor or unclean or noisy condition, or in such manner as to annoy any person residing in the vicinity thereof;

ARF began operations at it's present location in September 2008, with the approval and support of the Rankin County Board of Supervisors and the Zoning Department. It was known to all those in charge what ARF would be doing and the nature of the operation. The 22 acres ARF is located on was specifically chosen with the help of the County Administrator and Roe Grubbs, previous mayor of Brandon, with full disclosure to and advice from the Board of Supervisors. In fact, the Board of Supervisors wished to donate the old county land fill (containing 60 acres) to the shelter, but was prevented from doing so due to environmental damage on the property from the previous use. Never, at any time, was an assertion of how many animals would be on the property made.

The Board of Supervisors has been inundated with calls from the four Complainants. Therefore, the Board is constantly calling on ARF to defend itself by presenting corrected information to the Board in order to mitigate the damage of misinformation given them. Further, ARF has had to seek legal representation for the constant barrage of harassment by the four neighbors.

ARF has spent THOUSANDS of dollars trying to appease the Complainants. It has installed fencing and landscaping to provide buffer for the noise, which is not as obtrusive as the Complainants allege (there are neighbors who are closer ARF who state there is no noise issue). Please keep in mind that ARF is funded solely by donations. Rome wasn't built in a day, and it certainly wasn't built by donations. It takes time to fulfill the complete aesthetic vision of ARF and we are working tirelessly to do so.


ARF has satisfactorily passed inspections by the Humane Society of the United States, the Mississippi Department of Environmental Quality, the Mississippi Board of Animal Health, the Mississippi Board of Health, and private veterinarians.
Donate to Animal Rescue Fund of MS (ARF)
Now, here's what we need from you! We need ALL of our supporters to contact the Rankin County, MS Board of Supervisors and tell them your thoughts on the situation! You can find their info here: Board of Supervisors and contact them at (601) 825-1475.
If you live in Rankin County, Mississippi, you can find YOUR Supervisor at Board Of Supervisors (just zoom in to view street names) and contact them at (601) 825-1475.

We'd really appreciate if you would tell the Board of Supervisors:

You support ARF and it's mission.
There is a need in Rankin County, Mississippi for ARF.
ARF is properly located.
The Complainants knew what could possibly be next to them when they chose to live in an Agriculture Intensive district. (Ex: It could have been a corporate chicken farm or corporate hog farm.)
The Animal Control Ordinance, Paragraphs E and F are too subjective and vague to be enforced against ARF.
ARF is complying with all rules, laws and regulations.
ARF is a charity that is working for the betterment of the County. It should not constantly be harassed.
WE WILL TAKE THIS PETITION TO THE BOARD OF SUPERVISORS TO SHOW THEM ALL OF OUR SUPPORTERS!!!
Thank you, dear supporters, we certainly couldn't do it without you. We truly appreciate you taking the time to make a phone call on behalf of all the cats and dogs ARF works to save.
Please spread the word to all you know!
Sincerely,
Animal Rescue Fund of MS (ARF)