Care2 Members Push Netflix to Address 'The Crown' Gender Pay Gap Controversy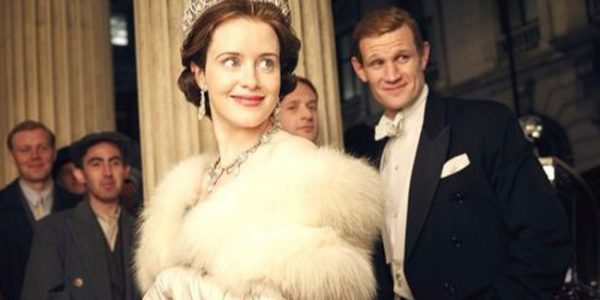 I've been addicted to "The Crown" ever since watching its first episode, two seasons ago. Actress Claire Foy, who plays Britain's Queen Elizabeth II in the series, is particularly mesmerizing —  so I was devastated to learn that she's been earning quite a bit less than her co-star, Matt Smith.
Now a Care2 petition asking Netflix — the show's producers — and Matt Smith to donate the difference in pay to Time's Up has prompted the company to apologize and promise funds for both the Time's Up movement and ERA 50:50. 
At a conference in Jerusalem on March 13, the show's producers admitted that Smith was paid more than Foy in the hit series. Because Smith had previously played Dr. Who, they claimed he had a bigger name and, therefore, warranted higher pay. 
Netflix promised that going forward, the two lead actors in "The Crown" would receive equal pay. But that doesn't help Claire Foy. As the show heads into its third and fourth seasons, the story jumps forward several years, and Olivia Colman will take over the role of the monarch.
Neither Foy nor Smith has commented on the issue, but Left Bank Pictures — the production company behind the Netflix series — issued this statement on March 20, absolving Smith of any guilt and taking full responsibility for the pay gap:
We want to apologize to both Claire Foy and to Matt Smith, brilliant actors and friends, who have found themselves at the center of a media storm this week through no fault of their own. Claire and Matt are incredibly gifted actors who, along with the wider cast on The Crown, have worked tirelessly to bring our characters to life with compassion and integrity.
Having made it clear that the two actors were not aware of how much each was paid, the statement goes on to make a commitment to precisely what Care2 members demanded:
As company policy we are engaged in conversations with ERA 50:50 and going forward are keen to talk to Time's Up UK; organizations which are working to ensure all women have a voice.
This is an important success for women. As Rebecca Gerber's Care2 petition makes clear, women around the world are paid less than men for the same job — even with the same qualifications.
Women in the US typically earn 80 cents for every dollar paid to their male counterparts for full time work. And the pay gap for women of color is even more striking. Black women typically only make 63 cents for every dollar paid to their white male counterparts and Latinx women only make 54 cents on average.
The struggle for equal pay has taken a step in the right direction, and Care2 members helped add to the pressure with a petition that garnered over 45,000 signatures.
Another Win for Equal Pay
The update comes on the heels of another success in the world of entertainment. Earlier this year, after Kevin Spacey was cut from the film "All The Money In The World" due to allegations of sexual harassment, it was necessary to re-shoot several scenes.
Most of the cast agreed to do this either for free, or for pennies. Mark Wahlberg, however, demanded $1.5 million for his time, while co-star Michelle Williams received just $80 a day, amounting to around $1,000.
A Care2 petition demanded that Wahlberg donate his extra paycheck to the Time's Up legal team. After over 16,000 Care2 members signed the petition, Wahlberg agreed to give his $1.5 million to help sexual harassment survivors fight back.
In both these cases, it's clear that public pressure works. Care2 petitions make a very real difference, so keep signing!