Success! Care2 Petitions Convince Amtrak to Install Lactation Pods at 5 Train Stations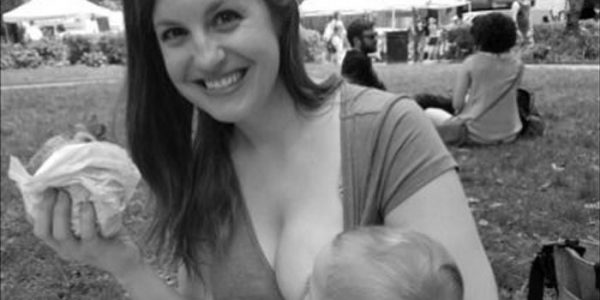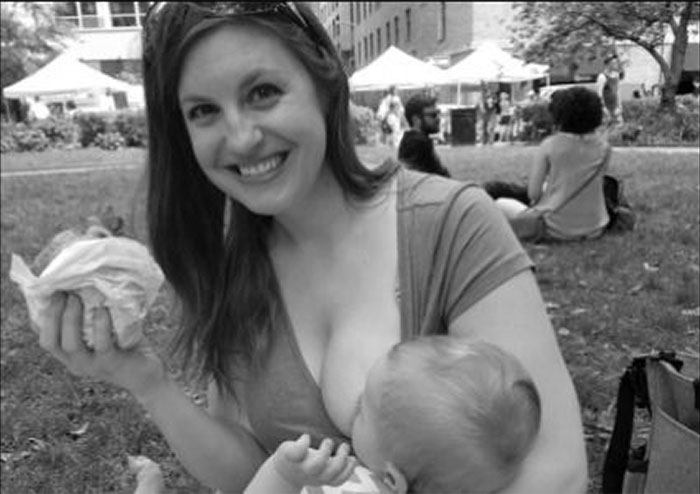 When Lacey Kohlmoos had to leave her baby son home in Philadelphia while she took a train to Washington D.C., she knew she had to pump every two to three hours to avoid horrible pain caused by mastitis. So she carried along everything she needed: an electric pump, pump tubing, a breast shield with valve, bottles, a mini cooler and a hands-free nursing bra.
Kohlmoos was ready, but when she inquired for the lactation station at Union Station, she was informed that there wasn't one.
She ended up pumping on a toilet seat in a Starbucks restroom.
"I was interrupted every few minutes with knocks on the door from people in need of their own relief. It was, in a word, gross," she wrote.
Angered by this situation, Kohlmoos decided to create a Care2 petition, urging Union Station to provide at least one lactation room — or Mamava pod — on every floor.
Her petition has resonated with many Care2 members, garnering over 35,000 signatures and comments — like this one from Marisa J. in Pennsylvania:
I commuted by train to DC from Philly for work for 4 years. There's not a quiet or clean enough place in Union Station to pump. The bathrooms are often chaotic and dirty. Support working mamas, tourists, and families by providing a dedicated place to pump!
Samantha Matlin, also a Philadelphia resident, had similar frustrations.
When her son was eight months old, Matlin had to leave him at home while she traveled to New Haven, Connecticut. There was no place for her to pump at Philadelphia's 30th Street Station, owned by Amtrak, so after a few hours on the train, she often felt desperate. One Amtrak employee told her, "We don't accommodate for that," and another suggested that Matlin "use the handicapped bathroom."
So Matlin created a second Care2 petition — this one asking Amtrak to provide lactation rooms or Mamava pods in Philadelphia's 30th Street Station.
The two moms made waves in local press and garnered more than 60,000 signatures between both petitions.
Success!
On May 23, Amtrak issued this statement:
Amtrak is proud to introduce lactation suites to accommodate nursing mothers at five major train stations, four of which will be installed in time for summer travel season, located at Amtrak stations in Washington, D.C., Baltimore, Philadelphia and Chicago. A Lactation Suite will also be installed in NewYork-Penn Station in the early fall.
"These new lactation suites demonstrate Amtrak's ongoing commitment to better accommodate the needs of our customers and their families while traveling with us," said Amtrak Vice President of Stations, Facilities, Properties and Accessibilities David Handera. "It is important for Amtrak to provide mothers with a secure, clean, dignified and private space."
A huge shout-out to Lacey Kohlmoos and Samantha Matlin for their hours of hard work over the past seven months; and thank you to all the Care2 members who signed their petitions.
Nursing and breastfeeding moms will now have access to safe, clean and sterile lactation rooms at these five Amtrak stations. Hopefully there will be even more in the future, thanks to the example set by Kohlmoos and Matlin.
It's clear that all breastfeeding and pumping moms should have access to clean, safe places to pump milk — and it's even recognized by the law. Under the federal law, "Break Time for Nursing Mothers," companies with at least 50 non-exempt employees are required to provide both the break time and the appropriate space for breastfeeding employees to express their milk.
Congratulations to both of these moms — and the thousands of Care2 activists who supported them.
Take Action!
If you know of a space that should have a lactation room but doesn't, start a Care2 petition and get help from this community of activists.
Creating a Care2 petition is easy. If you have an issue you care deeply about, why not start your own petition? Here are some guidelines to help you get started and soon the Care2 community will be signing up to support you.