Tip: Target the Correct Decision-Maker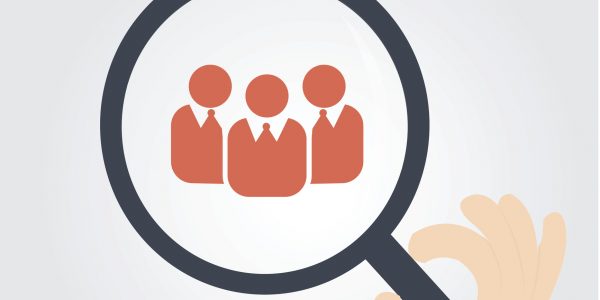 When you start a petition, it's because you want to get something done. And, part of the idea behind a petition is that you can't do it alone; you need help. Help from your supporters who can give your petition urgency and power, but also help from a decision-maker who can do the thing you want to get done.
The only question now is: Who is that decision-maker? Who has the power to fix the problem you're trying to solve?
One of the hardest parts about starting a petition is figuring out who in the world can actually do the thing you want to have done. In other words, of all the decision-makers out there – CEOs, mayors, presidents, local school boards, and so forth – which one can actually make the change you are seeking?
You can call this decision-maker a lot of things – your target, the recipient of your petition signatures, or even a person or group in a position of authority.
But whatever label you choose, two things must remain true:
They must have the power to enact the changes you're seeking. In other words, when you ask for X thing to happen in your petition, this individual or organization must be able to make it happen.
This is also who you'll be delivering your petition signatures to. So, once you've collected your signatures from supporters, you will download these signatures and either physically bring them to your target or deliver them via email. So the question is: Who does it make sense to bring your signed petition to?
I want to note that your target doesn't need to be one individual person. It could be a Congressional committee or even an entire Parliament. It could be the Parent-Teacher Association, the local scouting club, or a government agency. But whoever it is, your decision-maker should fit into the two qualifications above.
Once you've selected the appropriate decision-maker for your cause and are ready to get in touch with them, check out our blog post on how to contact your target, and this post on how to bring your petition signatures to your target.
---
Below, I'll go over some examples!
Demand That MetLife Hold New York Blood Center Accountable for 67 Abandoned Chimps
Target: Steven Kandarian, CEO of MetLife
In this petition, the author chose to deliver his petition to the CEO of the company he was addressing his petition to – MetLife. Why? Because putting a name and face to a gigantic, often anonymous corporation is powerful. This achieved two objectives: put pressure on the company, and put pressure on a human who is susceptible to bad PR. CEOs are powerful individuals who worry about their own personal branding, as well as the branding for their corporation.
The petition author leveraged this great targeting strategy by making lots of posters showing the CEO's face and name right next to photos of the abandoned chimps, which reinforced the pressure and the CEO's vulnerability. View the MetLife petition here.
Rhode Island: Don't Kill Cliff the Coyote!
Target: Gina Raimondo, RI Governor; Anthony Pesare, Middletown Chief of Police
The background for this petition is important to the targeting. Cliff the coyote is a friendly animal who became used to the local humans after they started feeding him. The Middletown, Rhode Island Chief of Police made the decision to shoot and kill Cliff because he might be a danger to society. So when this petition author wanted to save Cliff, she knew she'd have to make her plea to the people who had the authority to reverse that decision – the governor and the police chief. View the petition to save Cliff here.
SAVE the remaining Bomb Sniffing Dogs from the clutches of Eastern Securities!
Target: United States Embassy, Kuwait
When this petition author heard about the gruesome murder of bomb-sniffing dogs in Kuwait, she had a tough strategy call to make: Whom should she target to make sure something like this didn't happen to other bomb-sniffing dogs?
She did some careful research and found out that the dogs worked for a company called Eastern Securities, which is run by Americans living in Kuwait. So, she addressed her petition to the American Embassy in that country. Because her target was so specific, she knew she'd have a better chance of making a real impact. And she did! The Embassy staff heard about her petition and worked with her to fix the situation. View this petition here.
More Plus-Sized Mannequins at Parsons the New School for Design
Target: Joel Towers, Dean of Parsons
This petition author is a design student at Parsons in New York City. So, when she discovered her school didn't offer enough plus-sized mannequins for students to train on, she knew exactly whose attention she wanted to get – the dean of the institute. (And it worked!) View the Parsons petition here.