Updates to this petition at bottom.
Despite L.A.'s heatwave, the Bureau of Engineers is pushing to remove 18 majestic Indian Laurel Fig trees and the canopy they provide on Hollywood's North Cherokee Avenue (recently featured on Curbed LA).
If these trees are removed, it will lead to a huge uptick in cooling costs for the many residential buildings on this street. No Environmental Impact Report (EIR) has been conducted to assess the damage removing these 18 trees could cause to the area and the city. Trees truly are critical to our cities! Fewer trees = higher cooling costs, more health problems, loss of biodiversity due to destroying the nests of birds who inhabit the trees.
The importance of signing this petition cannot be overstated --- the city could remove the trees as early as next week. We need to ACT NOW before the city votes to destroy these trees on Wednesday, October 17th.
The canopy these trees create can lower the utility bills of the surrounding buildings by 30%. A single tree has the same cooling effect as 10 room sized AC units operating 20 hours a day! Just think of the impact of dozens of apartments, condos, and single family homes trying to make up for the difference these trees are making -- energy use and utility bills will skyrocket!
Removing these giant trees doesn't just impact residents on the street, it has considerable impact on L.A.'s larger urban forest. The cooling effect these trees create literally makes the rest of Los Angeles cooler.
The health impact of removing these trees is enormous. Numerous studies show that trees are integral to filtering out toxins from the air, preventing heat stroke, and keeping people and animals healthy overall. The elderly, children, sick, and disabled are by far the most likely to suffer the most from removing these trees -- they will all be at higher risk for heat stroke, lung disease, and death.
The proposed replacement trees would take decades to grow and will never create a canopy like the current trees. These replacements require increased watering (California is in a drought), and would only receive city watering for 3 out of the 5 years they'd take to establish. They are essentially destined to fail.
The primary reason cited for removing these trees is damage that has been done to the adjacent sidewalks. Sidewalks do need to be safe and accessible. But we cannot fix one problem by creating a vastly larger one. Fortunately, cities across the country have begun trying out alternative materials and methods to repair or reroute sidewalks while letting trees stay in place. Trees usually cause damage to sidewalks when they can't burrow deep enough into the ground to receive the nutrients they need. The city can explore removing compacted dirt and placing gravel so the trees can reach farther to prevent future sidewalk damage.
Councilmember David Ryu's office just partnered with the Bureau of Engineers and Bureau of Street Services to implement permeable sidewalks only a few miles away in front of a fire station. This could be the perfect opportunity to put those skills to work and try a pilot project in a residential area. Afterall, trees really do make a positive impact on cities.

There is $1.4B allocated for fixing sidewalks, and tearing out trees that provide shade to an ever-heating environment is not necessary.

Tell the board to Fix the Sidewalks and Save the Trees! Nothing should be done before an Environmental Impact Report is conducted, and if the City of Los Angeles truly takes climate change seriously, these trees must stay!
Just look at these awesome alternatives!!!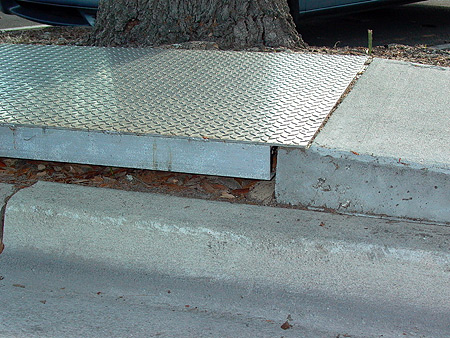 Visit our website at: https://latreesavers.org/


Hi Everyone,
The L.A. City Council's Public Works And Gang Reduction Committee meets again on October 17th to vote on the fate of trees. Please spread the word and contact them to voice your support for keeping these trees!

Details on how to call / email can be found here: https://latreesavers.org/.
Hi, All,
Unfortunately, the Board voted today to approve the tree removals =(.
However, we've got more in the works! If you are a stakeholder (reside/work/play) in or around the area and would be interested in next steps, please send us an email and we'll loop you in! latreesavers.org
WOW, 257! What a number to wake up to! We can't wait to present to the board today! Will keep you posted :-).


WOOHOO! We're approaching 200 signers of our 250 goal! Thank YOU :-)
We learned that emailing the Public Works commissioners or showing up and speaking means that your comments will go on record. They're interested in hearing from all Californians, & esp. Angelenos who are stakeholders on the street (residents & frequenters of N Cherokee and surrounding areas).
If you have a few minutes to email the commissioners, THIS COULD BE THE DIFFERENCE THAT MAKES THE DIFFERENCE: bit.ly/BPW342