Activist University LIVE Comes to San Francisco!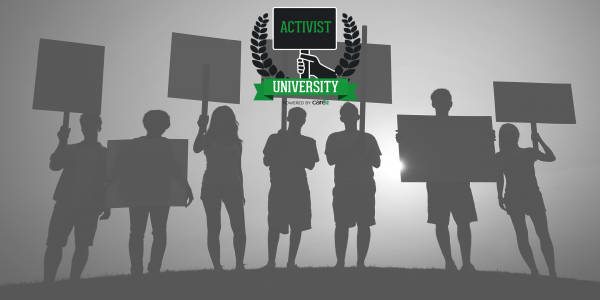 Woo-hoo! Care2 is excited to announce the launch of Activist University Live!
What does it mean to go "live"? Well, unlike our blog or our series of online webinars, these events are hosted in-person right in a city near you. Led by Care2 staff, these 90-minute collaborative sessions are designed to bring local activists together. During each event, we provide a step-by-step guide to grassroots organizing, with a focus on using local activism to make a difference in your city.
The first event will be in San Francisco on December 9th at Impact Hub Bay Area.  If you live in or near the Bay Area, come check us out! To reserve your spot, we encourage you to make a $10 donation Lavamae.org, a local San Francisco nonprofit that provides mobile sanitation and showers to those in need. 100% of all donations will go to support Lavamae.org's work right in San Francisco. And, even if you don't live in the Bay Area, please share this information with any SF-based friends and family!
Here's how to do it:
1. Register Here → http://bit.ly/HubspotAUlive
2. Then show up on December 9th and meet our team!
Are you interested in bringing Activist University to your city? Let us know in the comments or shoot us an email. We can't wait to see you soon!