Meet the Volunteers Behind the Largest Event in Care2 History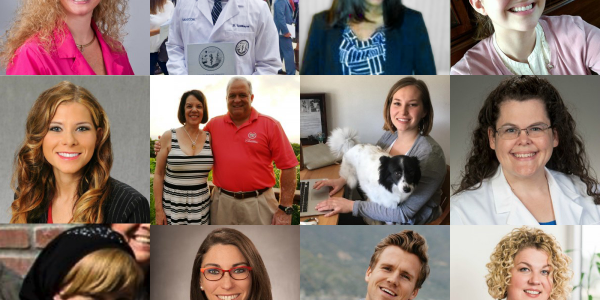 We lose an estimated 300 to 400 doctors to suicide every year. Male doctors are 1.4 times more likely to kill themselves than their peers in the general population. Female doctors are 2.3 times more likely to kill themselves. There is no doubt that a suicide epidemic has taken hold of the medical community.
As the wife of a medical student, a soon-to-be mother, and someone who has dealt with my own mental health struggles, I worry about what's ahead for my family. That is why when I saw Dr. Pamela Wible and Dr. Ashley Maltz's Care2 petition demanding concrete action to prevent medical student and resident suicides, I jumped at the opportunity to get involved.
My name is Lacey Kohlmoos, and I am Care2's Online Organizing Strategist. My job is to turn petitions written by everyday people into campaigns that create real and lasting change. By reaching out to Dr. Wible about her petition, I ended up diving head first into her years-long campaign to change our medical system so that it treats both patients and doctors with respect and dignity. So far we've been able to collect over 65,000 signatures.
But I wanted to build on the petition's success in order to further raise awareness of physician and medical student suicide, and create a safe space to come up with concrete solutions. That is how the idea for the National Day of Solidarity to Prevent Physician Suicide was born. I never expected it to catch on like it did, but now on August 20th there are going to be events in 11 cities across the country with over 1,000 people expected to attend. For those who can't make it to an event, we will stream two of the events live on Care2's Facebook page.
I am organizing the event in Philadelphia, so if you're in the area, please RSVP here.
Everyone at Care2 is incredibly excited about our biggest on-the-ground action ever, but it wouldn't be possible without the amazing volunteers organizing the events in their cities. So, without further ado, let me introduce to you the people behind the National Day of Solidarity to Prevent Physician Suicide…
John Dietl
Michele and I become advocates for issues concerning anxiety depression and suicide of medical students and doctors shortly after the death of our son Kevin. He was a very smart, kind and caring person who had the respect and love of all his friends and family.
Soon after his death we were contacted by Dr. Pamela Wible, Missouri State Representative Dr. Keith Frederick, Dr. Kim Perry, and Dr. Stuart Slavin. They all offered a great deal of comfort and support during this difficult time. Perhaps the most comforting thing to find out is that Kevin was not alone in his struggles.
We learned that an estimated 300 to 400 doctors per year in the US have met the same fate, and in many cases the theme was very concerning. The fear of being branded as "damaged goods" or being rejected for residencies, hospital privileges, or licensing due to treatment for mental health made them afraid to reach out for help. This was definitely the case with our son.
When Kevin passed away, Michele and I agreed that we were not ashamed of what happened, and that we would do whatever it takes to help prevent other medical students, doctors, and health care workers from having to put their family and friends through this difficult process. We feel privileged to participate in this very exciting Care2 event as well as contribute to the "Do No Harm" documentary film.
RSVP for the John's St. Louis event here.
Ashley Maltz
As an Integrative Medicine physician, I work with people in and out of the healthcare system to facilitate change in their lives. I have always believed that mental health is one of the most important pieces to optimal health, but have been shocked and saddened by the lack of support medical students and physicians face when encountering troubling times in their lives.
The high stress demands and perfectionistic tendencies this cohort endure place them at the top of the curve in terms of resiliency. However, when vulnerabilities surface, they are generally subject to ridicule, embarrassment and reprimand from state medical boards, system administrators, and colleagues.
Having lost a classmate to suicide, I find that this issue should no longer be in the dark. It is time for a more compassionate, loving medical system that embraces natural health and healing and transforms vulnerabilities into strengths.
My involvement with the National Day of Solidarity started on Facebook, after seeing yet another tragic post about physician suicide by Dr. Pamela Wible in Oregon. I had attended her physician/medical student retreat the year prior and first became aware of the severity of the issue of physician/medical student suicide there.
After seeing her post, I made the suggestion to create a petition to the AAMC and ACGME to ask them to investigate the supposed suicides at national training programs and universities. She thought that was a great plan, and I went on to create the Care2 petition that over 65,000 people have now signed. Given that I myself had taken care of suicidal/depressed healthcare workers, and having lost a medical school classmate to suicide, I found that hosting this event in my city was a no-brainer.
The time for change is now!
RSVP for Ashley's Austin event here.
Hannah Baum
I got involved with this event because I have been affected with mental health issues. I had to stop my life for a while to get better. Since I'm a medical student, I understand the problems with having a mental illness and trying to learn or practice medicine. I think the best thing about this event is that it puts healthcare provider's mental health in the spotlight, which traditionally hasn't happened.
The more mental health is talked about, the less taboo it becomes. I do hope that some people who are too ashamed to speak about their struggles will notice the supportive environment and be willing to get help if they need it.
Kyle Hill
I found out about this day of solidarity from a good friend I've known since high school. Since beginning medical school, I've already seen friends and associates struggle to cope with the high level of pressure and anxiety that surrounds the medical field. The culture of the medical profession often doesn't place priority on the mental health of physicians because the majority of our time is spent gaining an education or caring for patients.
As the medical field changes with the development of new policies and technology, its culture must also evolve to accommodate the ever growing pressures placed on physicians. I think the more we address the issues facing physicians, the more capable we will be in treating our patients.
RSVP for Hannah and Kyle's Kansas City event here.
Kelsey Bourgeois
My spouse is a PGY-1 (first-year resident) going into Neurology. He's also someone who has suffered from depression his entire life. Like most people in medicine, he is high functioning, and sometimes that means he can ignore his own health to get the job done. I don't think it should have to be this way — I think there is a way for medical professionals to provide healthcare for others while maintaining their own mental and physical health. This is why I'm really passionate about making change within the medical community.
Physicians shouldn't have to suffer to become physicians, it doesn't help them and it doesn't help society (their patients) either.
RSVP for Kelsey's Chicago event here.
Stephanie Waggel
I discovered the National Day of Solidarity to Prevent Physician Suicide while researching improvement initiatives that I could incorporate into a physician wellness program. During my intern year, I was having symptoms that warranted a thorough medical workup. I found the culture of medicine not to be conducive to caring for oneself, and I continued to postpone getting the full care that I needed.
It was difficult to take time off for my appointments and it appeared that my illness was being looked at as a weakness. I reached a point where the pain was too much, so I set aside the fear of not being accepted, and received the medical care I needed. I was diagnosed with cancer, and on that day my attending (boss) physician told me "you need to pick whether you are a doctor or a patient." I could not understand why I could not be both.
I am glad that I made the decision that I did because I later learned from my doctor that the type of cancer I had would be terminal in just a few years. If I had given into the pressure of the medical culture, I would likely not be here today. But what about other residents who are struggling with an illness?
I began an independent project to document the obstacles I faced and propose solutions to overcoming them that would be beneficial to any future chronically ill resident physicians or medical students. Doctors tend to put others first. However, much like the oxygen mask instructions on an airplane, caring for yourself will help you to be better able to care for others later. The physician wellness program I created seeks to share this message with hope to remove guilt and blame from doctors who are struggling to get medical care for themselves.
Unfortunately, I found obtaining mental health services to be particularly difficult, not just for me, but for my colleagues as well. While researching potential reasons for this, I discovered the shocking reality of physician suicide. I was aware of residents who had taken their lives and of the high prevalence of depression in my field, but my literature review also revealed just how much this topic is being covered up.
The first step to fixing a problem is to recognize that there is a problem. Before implementing the physician wellness program, I have chosen to spread awareness of the physician suicide crisis and mental health stigma that exists by organizing the National Day of Solidarity to Prevent Physician Suicide in Washington, D.C. We will pay tribute to those who have lost their lives, and strive to create a new culture where future physicians can get the help they need without fear.
RSVP for Stephanie's Washington, DC event here.
Christie Murphy
I have been involved with the education of medical students and residents since completing my residency in 2001. In 2015, I also became an Associate Professor, Primary Care at Ohio University Heritage College of Osteopathic Medicine (OUHCOM) – Cleveland. In that new role, I began working with first year medical students as both a professor and a mentor.
Although I had a sense that the level of stress felt by students and residents was increasing, it was not until I encountered videos of Dr. Pamela Wible speaking on this topic, that I realized there was a mental health crisis among physicians.
At the same time there was increasing media attention being paid to depression and suicide among physicians, I was experiencing first-hand in my personal life a resident physician in crisis. The reaction of her residency program to her depression made me angry, and motivated me to work toward improving the circumstances and environment in medical education throughout this country.
Physicians working as faculty, administrators at medical schools, and directors in medical education have the ability to make significant changes in the way that mental illness is viewed and treated within the medical student and resident population. They need to be called into action and held accountable when they do not regard mental health issues among students and residents as a crisis, and do everything possible to assist those students and residents in receiving assistance and support.
I am fortunate to be employed by OUHCOM. This medical school, with three campuses in Ohio, was immediately receptive to my request to hold this National Solidarity event. Student wellness is a priority at OUHCOM and this makes me proud to serve as a member of the faculty. I am also privileged to have colleagues at both the Athens and Dublin campuses who immediately responded to my request to be the on the ground person at their respective campuses.
RSVP for Christie's Cleveland event here.
Jennifer Gwilym
I became involved with the solidarity project because I feel it is important to bring awareness to the suicide epidemic that affects many medical professionals.
RSVP for Jennifer's Athens, OH event here.
Paige Gutheil Henderson
I first became acquainted with this cause through following Dr. Pamela Wible's work. It immediately struck me not because I have been personally touched by a physician suicide, but because I believe that everyone deserves to have joy in their lives and in their profession. I see so many clinicians suffering, even in somewhat subtle ways. When a clinician is not able to care for themselves they are not able to care for their patients. Physicians deserve to be happy and fulfilled by their work — there's no room for the martyr syndrome in medicine. Happy doctors make happy patients and happy patients heal. Win-Win.
RSVP for Paige's Dublin, OH event here.
Alexandra Friedman
I am a second year M.S.-D.O. student at TCOM Middletown. I first heard about Dr. Pamela Wible from an article I read about physician suicide. Looking for advice on how to best plan my career in medicine, I contacted Dr. Wible about participating in her Ideal Medical Practice teleseminar and retreat. I was very impressed and moved by Dr. Wible's passion for medical student and physician well-being. Touched by the many stories I heard about physician suicide from Dr. Wible, I stayed connected with her in order to help further the cause of awareness and prevention of physician suicide.
When I heard about the Care2 Solidarity events, I was excited to help sponsor an event at my medical school. Because the event follows many of the ideals of the American Medical Student Association (AMSA), I created an event-planning committee made up of officers of our local chapter of AMSA of which I am the president.
Shanique Champagnie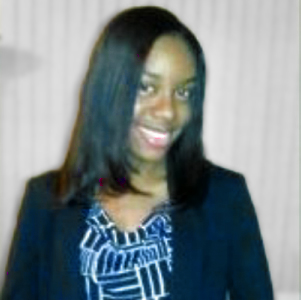 I am currently a 1st year medical student at Touro College of Osteopathic Medicine (TouroCOM), Middletown NY. I got involved with the National Day of Solidarity through the AMSA chapter at my school. I am our chapter's Professionalism and Ethics Committee Chair, and decided to volunteer to be the coordinator of this event. I am very happy I decided to be a part of such a large movement that is raising suicide awareness for such a diverse group of professionals that includes medical students, residents, and physicians.
Physician suicide is not to be taken lightly. When I started planning this event, I became more aware that the statistics are only rising, and that we must take a stance to prevent physician suicide. As a result, I took the initiative to sign the Care2 petition and make my voice be heard.
Even though I have not personally experienced any loss of medical students, residents or physicians to suicide, I thought about myself. I thought this could happen to me because I am apart of this medical community stigma, which abuses and humiliates us as rising physicians. I too could become a victim of suicide. It can happen to anyone of my fellow classmates.
Fortunately, I have the enormous support of my school, family and friends who help me along this medical journey. I, Shanique Champagnie, stand in solidarity on August 22, 2016 to help raise awareness, provide support, and to help decrease the statistics of physician suicide — an epidemic to be no more.
RSVP for Alexandra and Shanique's Middletown, NY event here.
Brandon Wilkinson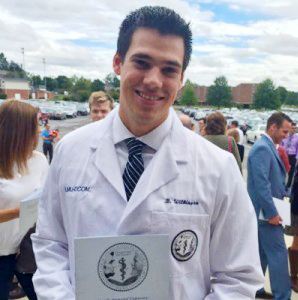 Medical school is a professional school, and while we may still be in the educational phase, we are now apart of this profession. As with any members of any profession we now have a responsibility to ourselves, to each other, and to our patients. There is a level of self-policing that is inherent to professions such as medicine, public service, flying, or military that obligates us all to recognize when something is not right, and take appropriate action to correct it.
I hope that this event is a starting point that leads down a path where students can recognize when help is needed and know where to find that help. I hope it will help us all become physicians who recognize when help is needed and know where to find it. And all along the way, encourage us as a community to advocate for the mental health needs of our colleagues.
RSVP for Brandon's Harrogate, TN event here.