You Asked. We Listened. Here's Our Top Advice For You.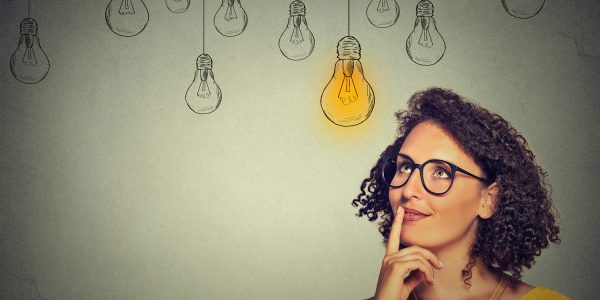 When was the last time you wondered one of the following things?
What is the step-by-step process I need to follow to start and then run a campaign?
Even if hundreds or thousands of people sign my petition, I don't think that would be anywhere near enough to get the attention of people in authority who have the ability to give me what I want. How do I make sure I'm being heard?
I see some campaigns that get many, many more signatures than mine. What are those other people doing that I'm not?
Big questions, right? But such important ones, because the basic purpose of a petition, of course, is to band together with like-minded people, make your position known, and drum up enough support to cause change. And if you've wondered any of these things, you're not alone.
Even after spending the past ten years of my life being first a grassroots activist, and now a professional organizer, I still have questions about how to start and win a petition. That's why it's so amazing for me to work alongside so many other seasoned campaigners here at Care2. I never have to go very far to get expert feedback and advice!
So last Friday, we made sure that Care2 members like you got access to the same sorts of insider tips and professional help that I'm lucky enough to tap into every day. During our live "Ask Us Anything" Q&A with our senior organizers on Activist University, the training center for activists powered by Care2, we heard questions from dozens of Care2 members who wondered how to start a campaign, get more signatures, and make a difference.
So here are some of the top tips that our campaigners, Lacey Kohlmoos, Aaron Viles, and Jen Johnson, shared with us:
How to get more signatures and run a campaign:
Focus on always growing your pool of supporters. Every time someone signs your petition, ask them to share it with someone they know and get that new person to sign it. Everyone who believes in your petition is crucial to helping you recruit more supporters.
Rethink how your petition is written. After you create your petition, go back to it and revisit it. Make sure it's written simply, tells a story, and describes clearly what you want the outcome of the petition to be. Also, makes sure to provide one or two pieces of evidence so that other people believe you.
Network! Find other organizations or groups that are working on similar issues and learn from them. Reach out on Facebook, via email or in person, and ask if they'd be willing to link up and collaborate. Groups like these might have really insightful tips on tactics you should be using. They may even connect you with others you should be talking to, and those folks may help get the word out too!
How to attract the attention of people in authority:
You can reach out directly to the person or group you eventually want to deliver your petition signatures to. Let them know how you feel about the issue you're tackling, that you've started a petition, and how many other people are already standing with you. See if they'd be willing to meet and talk. You never know – sometimes just politely hearing from you about your petition can be enough to make them pay attention!
To get in touch with these decision-makers, you'll need to do a little sleuthing. You can usually find this information pretty easily on Google. Just search for the person or group's name and the words "email," "phone number," or "contact."
Remember that a lot of important people and groups are on Twitter and Facebook, and that they want to maintain a good public image. If they're on social media, write a quick post about your petition and "tag" the person you're targeting in it. Keep the pressure up by posting often.
Gather a group together outside in a physical event supporting your petition, and take lots of photos. If you want to rally outside the office of the person your petition is aimed at, just make sure to get a permit if necessary.
Attract media attention! No one likes bad publicity, and they like it even less if that bad press links to a petition about their organization. So invite the press to your demonstration, send them photos, and don't be afraid to give an interview or two!