Success! This 79-Year-Old Grandmother Won't Be Kicked Out of the UK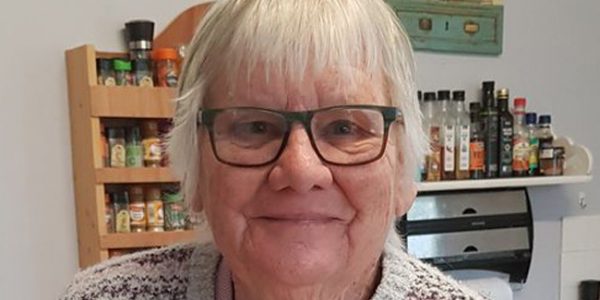 Nikki Blandin De Chalain was desperate.
Carol Hirst, her South African mother, had been living with her daughter and family in the U.K. for over five years — but in May, the Home Office announced that they had rejected her mum's application for indefinite leave to remain.
And that meant that Hirst would have return to South Africa, the country which she and her British husband had fled after they were attacked in their home. 
Hirst and her husband, whom she married 44 years ago, moved to Wales in 2014, after a horrifying ordeal where the pair were held at gunpoint for 12 hours in their Durban home. This was not the first time they had suffered break-ins.
So De Chalain invited her parents to leave South Africa and come live with her family in rural mid Wales.
Since Hirst is married to a British man, has a British daughter and is derived from three British grandparents, De Chalain was devastated and angry to hear that her mother's application had been denied. 
Searching for a way to get this decision overturned, she came up with the idea of creating a Care2 petition. De Chalain explained that her mother "does not rely on any government funding, and therefore no drain on the UK's benefit system and taxpayers contributions."
She added:
To send her back to South Africa, away from her husband and family, into a situation that caused great anxiety and stress, with no home nor belongings, would be detrimental to her at her age.
It would also be cruel and unjustified.
Plenty of Care2 activists agreed, and De Chalain's petition garnered almost 13,000 signatures in the first week. On May 20, the family got a phone call letting them know the Home Office was reconsidering the application.
Care2 Success!
The number of signatures had grown to over 34,000 when the family was informed that the Home Office had decided to give the 79-year-old grandmother her residency in the U.K. Apparently "further information received" had led to the "exceptional decision."
Congratulations to Nikki Blandin de Chalain and to all the Care2 members who signed her petition.
Many Care2 activists had expressed their outrage. "She had British husband, her children are British, she comes from British grandparents, it is cruel and harsh to send her back to South Africa at 79 years old," wrote U.K resident Nikki R.
Josephine o., another U.K. resident, wrote, "This is disgraceful and totally wrong this woman is married to a British National and must remain here in Britain!!!!"
It's hard to figure out any logical reason why the British government felt they had to separate a 79-year-old grandmother from her loving family — especially when returning alone to South Africa would inevitably put her in great danger.
Deportation Across the Globe
This, of course, is exactly what the Trump administration has been doing at the U.S.-Mexico border. Officials are still splitting up families, even though a federal judge barred family separation. And they would also like to send migrants back to the Central American countries from which they have fled in fear for their lives.
At least Theresa May's government officials had the decency to change their minds after receiving "further information."
It would be great to see the Trump administration also have a change of heart.
There's no doubt that the 34,402 signatures on this Care2 petition made a huge difference. As De Chalain writes, in closing the petition, "We could not have done this without you. Thank you so very much."
If you're inspired by Nikki Blandin de Chalain's success, why not create your own Care2 petition about an issue that is deeply troubling to you? Check out these guidelines to get started, and soon you'll find the dynamic Care2 community signing up to support you!