5 Tips for Using Facebook to Get More Petition Signatures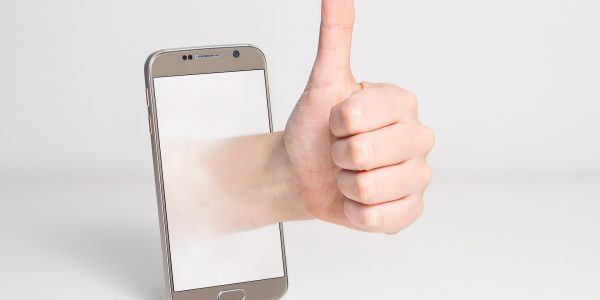 "Why is no one listening to me?!"
As Care2's social media manager, I know this is the question many activists ask when posting their online petitions to Facebook. It's also the question Care2 answered in a recent Activist University webinar, in which I was joined by representatives from the Sierra Club and Twitter to shed light on the best social media practices for activist organizing.
My portion of the webinar focused on how to use Facebook to get more petition signatures. Because sometimes, it's not that no one is listening to you – it's just that you're not leveraging all the wonderful tools Facebook has to offer!
If you're hard pressed for time and can't watch the webinar replay (but seriously, watch the replay!) read on for a few quick tips.
1. What can help your post to be seen in the Facebook newsfeed?
The first thing you should know is that posts in your Facebook newsfeed are fed to you based on an algorithm. That's just a fancy way of saying Facebook prioritizes stories it thinks may interest you. The posts you're fed are based on who you interact with the most, how much interaction a particular post has already gotten, and what kind of post it is (i.e. a photo, video, or text-based status update).
Facebook is constantly tweaking its algorithm, so it can be tricky to keep up with. But lately, images and videos have been prioritized over almost all else. So one way to make sure your petition is seen is to consider recording a video to go with it. And it doesn't have to be fancy! Use your iPhone to record yourself talking about why your cause is important and why people should sign your petition. Or find an existing video to share and add a link to your petition as part of the status update.
You can also consider creating a graphic. Search the web for free stock photos or use your own. There are also tons of free online tools that allow you to pop in a photo, add text and otherwise edit with minimal effort. Try PicMonkey or Canva!
2. How do you tag someone on Facebook, and why would you want to?
Facebook is used by journalists, politicians, companies, nonprofits, celebrities and more. This can be really beneficial for getting your campaign in front of influential people who may be able to give your cause a boost!
Try tagging someone to draw attention to your campaign. Just type the @symbol, then type their name in your status update. This alerts the influencer to your message and links to their profile. This can be a good way to get the attention of and put the attention on a petition target.
3. What's the Facebook trending topics list, and how can I hack it?
Another way to work the newsfeed is to latch onto trending topics. Facebook's trending topics section is relatively new and appears on the righthand side of the page, underneath birthdays. Trending topics mostly include breaking news stories. They're tailored to you and your interests, but they still offer a glimpse at what a lot of people on Facebook are chatting about.
If your cause is relevant to a breaking news story, jump on the news and post your petition right then. Make sure the post has a public privacy setting: this way it will be more likely to be seen by a lot of people, as Facebook may feature your post to people who click on that trending topic. As a best practice you should always include popular, related hashtags on a public post so people outside your social circles may stumble upon it.
4. How can you get strategic with Facebook organizing?
You can use Facebook to get the attention of your petition target. For example, Care2 has asked people to flood a politician's Facebook wall with comments asking them to pass a piece of legislation. This is a great tactic for getting attention. You can do this with companies, celebrities or other influencers you want to budge on an issue.
You can also post your petition in the comments section of content that journalists, celebrities, or news outlets have posted, which can help you to get some eyeballs on your petition outside your personal networks.
5. What are Facebook pages and groups, and how can I leverage them?
You can use Facebook to create spaces to organize activists beyond your personal newsfeed using pages and groups. So what's what?
A Facebook page is always public-facing. Anyone can "Like" the page and get updates from the individual or organization. Pages gain "fans," not "friends."
A Facebook group allows you to connect with a specific group of people around a common cause, issue or topic. It can be public, but people usually make them private and curate intimate groups of people who share content and discussion around a specific topic.
Both of these options are really powerful tools for engaging people who might be interested in your cause. I'm personally part of a lot of groups focused on a variety of topics – my favorites are about feminism. If you're creating a group, you can make the topic as broad or as targeted as you want.
You can also request to join existing groups where people care about the things you care about. This is a way to network and tap into powerful communities that exist outside of your personal social circles – and convince them to sign and share your petition.
There you have it! But this is just the tip of the iceberg. Check out the recording of the Activist University webinar and our blog post about making your Facebook posts more effective to learn the rest!
Got any other tips for using Facebook to get people to sign your petition? Share in the comments!
---
Itching to get some specific advice?
If you want further advice on how to reach out to decision-makers, how to get signatures, or how to generally make your petition better, check out our Activist University forum on Facebook. Our community of grassroots advocates and do-good trouble-makers will be excited to help answer your questions and help you make your petition as powerful as possible.