The Key to Spreading the Word on Facebook, from a Pro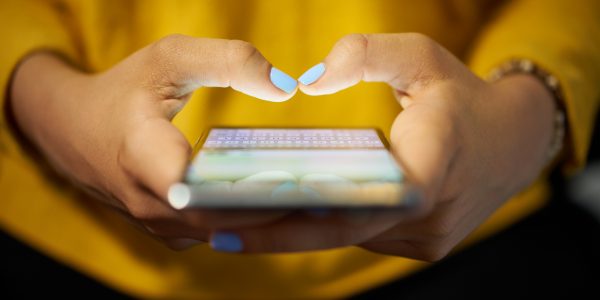 I love working at Care2. It's a rare place on this crazy planet where I get to be totally myself, and totally inspired every day.
And one of the reasons I feel so inspired is because of the awesome people I work with. I'm talking Wall Street occupiers, activist hard-rockers, tournament bikers, and old school chanting-and-marching pros. And did I mention that one of those people is even a social media expert?
Meet Julie Mastrine, Care2's Activism Marketing and Social Media Manager. She's been a press whizz since her college days, when she chose to switch from majoring in journalism to become an openly-radical PR major. Last week, I sat down with Julie to talk more about her journey, the lessons social media has taught her, and whether or not Facebook is really as important for advocacy as everyone says it is. Today, I'll just share a portion of what we talked about. And if you want to hear more from Julie about how to use social media to get more attention for your campaign, listen to what she has to say on our Activist University webinar!
---
K: Does Facebook really help a cause garner support as much as we think it does?
J: Absolutely. Shares of Care2 petitions on Facebook drive a massive number of people to our site. But social media has also become a noisy place in the last 10 years, so it's become a little harder to get niche issues to get a lot of play. Just as in on-the-ground activism, the key often lies in having a community of people who are willing to rally around an issue online. But those communities have real power, even if they start out small. Take a look at any popular hashtag campaign that's taken off recently — the media will be totally silent on an issue until a hashtag is created and people start sharing it. This happens in a lot of police brutality cases. This isn't to say an individual can't have an impact — social media campaigns almost always start small. Sometimes petitions are created after someone shares something on their Facebook page and people want to rally around them to help.
K: That makes sense. So one idea for authors may be to find other people and other groups who are already rallying around what they care about and connect with them to get more voices behind an issue?
J: Yep! petitions are really a strength-in-numbers game. Care2 was created around the idea that you can unify people around causes that matter to them.
---
Julie will be sharing some of the nuts-and-bolts of how to use Facebook for activism in our next Activist University webinar on Wednesday, July 27th. If you don't want to miss out on learning more about these tactics, RSVP now! She'll be joined by staff from Twitter and the Sierra Club who will use their insights and expertise to teach you how to make your cause noticed via social media.
If you want to learn even more about social media and how to use it to advance your cause, check out this post on 5 tips for using Facebook to get more signatures, and this post on how to make your Facebook posts more effective.